Trader Ed proudly announces his merger with SMMB



Tuesday, January 16th 2018
Has trading binary options interfered with your enjoyment of life? Has it been stressful? Is it beginning to feel like you're at a bad JOB?
I Will Reveal To You the

SECRET

On How The Short Term Rebel Can

Give You Back Your Life.





You'll Have The Opportunity To Make More Money Than You Will Ever

Need and Will Actually Have The Time to Enjoy it to the Fullest!

Just Like Our Motto, "Small Money Made Big", We're Taking It Literally!



"Don't Forget To Check (Update_2-10-2017) Near Bottom Of Site"
From the Desk Of Trader Ed:
Greetings Fellow Binary Option Traders and Future Traders.
You have landed on this site for a reason. Not only could this be what you have been waiting for, but no doubt, could be life changing. You might never look at binary options trading the same way again.
Can you imagine trading for a half hour to an hour a day, and then being able to enjoy life to the fullest for the rest of the day?
I don't know about you, but I love to trade for one reason and one reason only. That's to make money! And it should be, at least, enjoyable if not fun. If you love to sit at your PC or Laptop staring at charts for hours upon hours, until your blue in the face, your eyes are red rimmed and keep closing on you, then this might not be for you.
But on the other hand, if you love to trade to make money and profits while having the time to enjoy your life, your family, your hobbies, your sports, vacations, etc., then you are definitely at the RIGHT PLACE.
Those of you that are already clients of mine know that I am not much into hype. But if the red headline above sounds a little hype-y and your down here, I've done my job because… I really needed to get your attention.
I know I have probably said this before, but "This has got to be my best system to date."
At the expense of sounding like I'm bragging, they are all very good systems and most are designed for different purposes. But each one in my opinion seems better than the last one. Maybe it's because of the experience I get as I create and trade each new system. Anyhow, as always I don't want to take the chance of boring you to death, so without any further ado, let's get into some pics and illustrations because we all know that a picture is worth a thousand words.
You might notice that I have only made $5. trades. There are two reasons for this. First of all, I would rather beta test live with $5. trades than on a demo with $100. (or more) trades. Secondly, is that I was testing Tradersway new binary options platform and you will see why later on this page.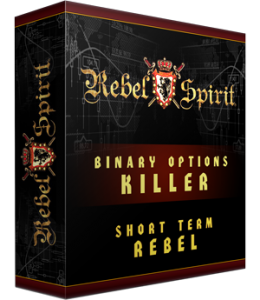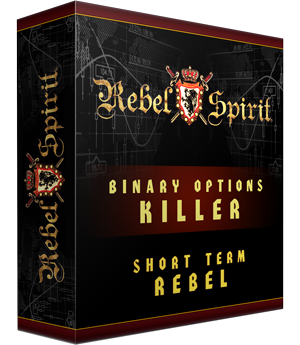 First Off, Here is a Trading Results Pic After Much Trading and Rough Tweaking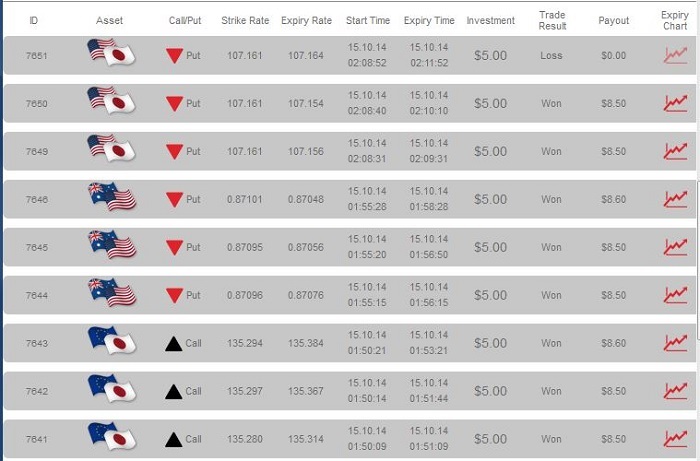 O.K. I hope you have had a little adrenaline rush!
Think 1-2-3 BINGO! You're looking at 9 trades in about 20 minutes – 8 winners and 1 loss for an 89% win ratio only trading 2 pairs. Mind you, I usually like to monitor 4 or 5 pairs when I'm trading. I explained above about the $5. trades, but my normal trading is at least a $100. per trade risk. That would be 8 wins for about $560. minus 1 loss $100. for a total profit of $460. in 20 minutes of non-stress fun trading. Not enough? You don't need to trade for hours, just raise your risk to say, $200. per trade. That figures out to about $20,000. per month for the usual 20 or so trading days. Is it really that easy Ed? Well, you're going to need to practice a little, either on a demo account or preferably $5. trades on a live account to get accustomed to that live trading feeling. Once you are averaging at least 70% or better, you're probably ready to go. Now let me show you what the trades would look like.
These next 2 pics Illustrate how the trades are generated with the REBEL System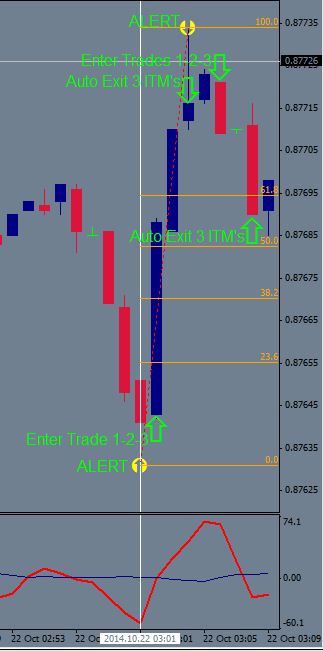 Aha, let's take a look at what we have here as it might be a little different from what you are used to seeing. First off, don't let the orange fib lines scare you because it is a completely automatic indicator. We'll start with the left side pic which shows two generated trades. First of all, we got an audible/text box and arrow alert as you can see the arrow in the yellow circle. This happened when the wick on the last red candle touched the 0.0 Fib line. We put a white vertical line through it and below we can see that the STR confirmation red line (which in real life you will only see for the next 2 unformed candles) is heading up and has crossed or is starting to cross the blue line. Therefore we jump in our 3 trades at the opening of the next candle. This will allow you to make a 60 second, 90 second and 180 second (or 1 minute, 1 & 1/2 minute and 3 minute) trade as quickly as possible WITHOUT getting shook up. Then, what do I do, Ed? Well, you just sit back and watch for 3 minutes or start scoping out the other pairs you are monitoring for the next trade. Myself, I trade one at a time, I don't even look for the next trade until these 3 expire and guess what? I can still make 9 trades in about 20 minutes, sometimes less. BTW, I'm sure most of you realize it, but we do trade on the M1 (1 minute MT4 chart). The second example chart on the right shows 1 generated put trade. Again, we got our alert and the last blue candle wick touched our 100.0 Fib line. After putting a white line through it we can see below that the STR Conf. red line is heading down for the next 2 candles and crossing the blue line. We get ready and jump in our 3 trades at the opening of the next red candle. As you can observe, the 3rd candle of the trade started a reverse on us, but it still closed a few pips below our entry points. So another 3 ITM's hit the dust! I shall now show you some more examples without in depth explanations as I'm sure you now get the gist of how the trades are generated. I wouldn't want you thinking that it is a one time fluke or anything of that nature. (ha,ha) I'll also throw in some more live trading results.
U.S. Dollar/Japanese Yen Call and Put Generated Trades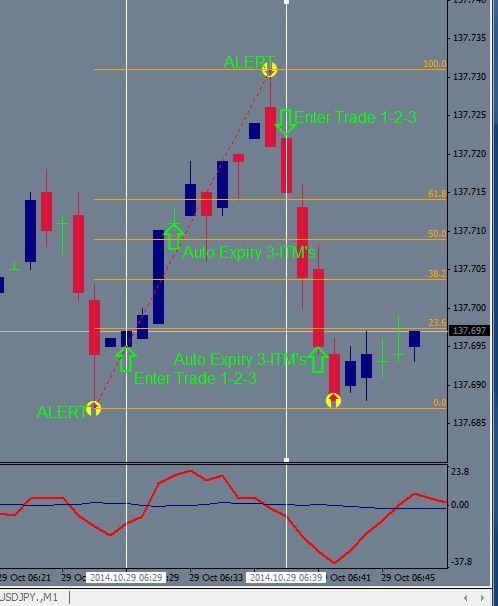 Some More Awesome Results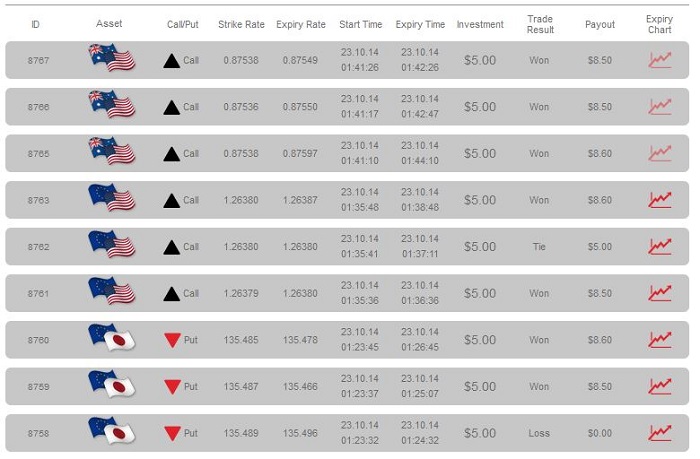 This time we're looking at 9 trades again with 7 wins, 1 push and 1 loss. It works out to a 78% win ratio and trading $100. risks, we would have 7 wins for about $490., a tie and 1 loss for $100. This would give us a net profit of $390. in 17 minutes. What did you say, Ed? That's right, I repeat 17 minutes. Is that hard to take, or what? I certainly can live with it, how about you?
Click On Image Below To Watch Full Size Trade Video Then Click On Back Arrow To Return For More Trade Results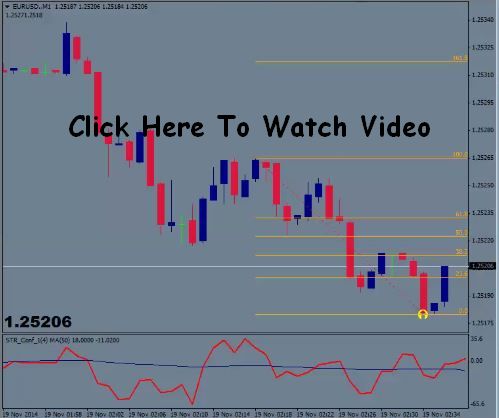 A Couple More Short Term Rebel Trade Generations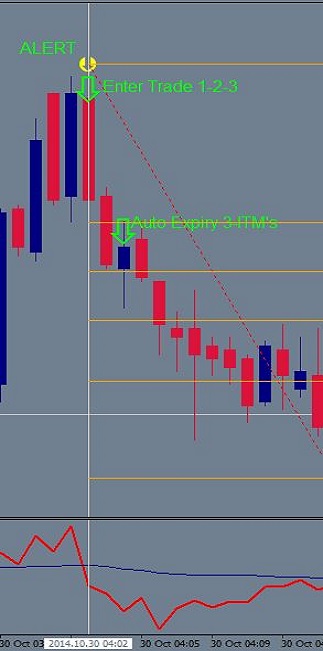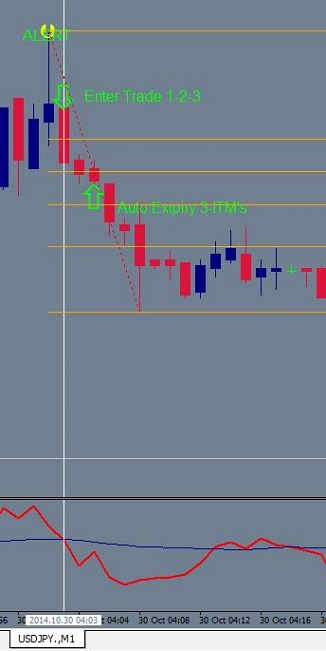 How About Some More Live Trading Results?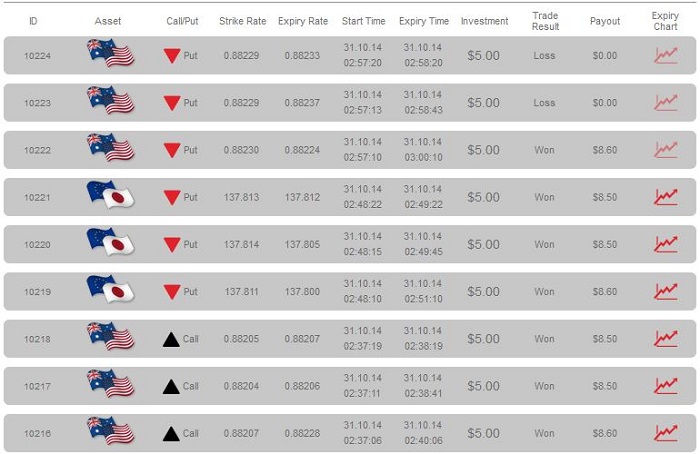 O.K. Again, we have a total of 9 trades with 7 wins and 2 losses for a win ratio of 78%. So, for 7 wins we profited $490. minus $200. for the 2 losses gives us a net gain of $290. for 18 minutes of very stressful work…NOT! (Just kidding) It really was just an enjoyable and profitable coffee break. Now I do highly recommend the Tokyo session for all short term binary options trading. But for a few of you, that might be impossible because of your work schedule or time-zone. For you guys, I recommend trading the New York and/or the London sessions but starting your trading about 2 hours after the opening of either one and finishing 2 or 3 hours after that. These times would most likely be similar to the slower more stable Tokyo market session. O.K. for me this would be sufficient "I'm Sold" but for you old naysayers out there, one last set of pics.
A Couple of Example Trades to Point Out Something Important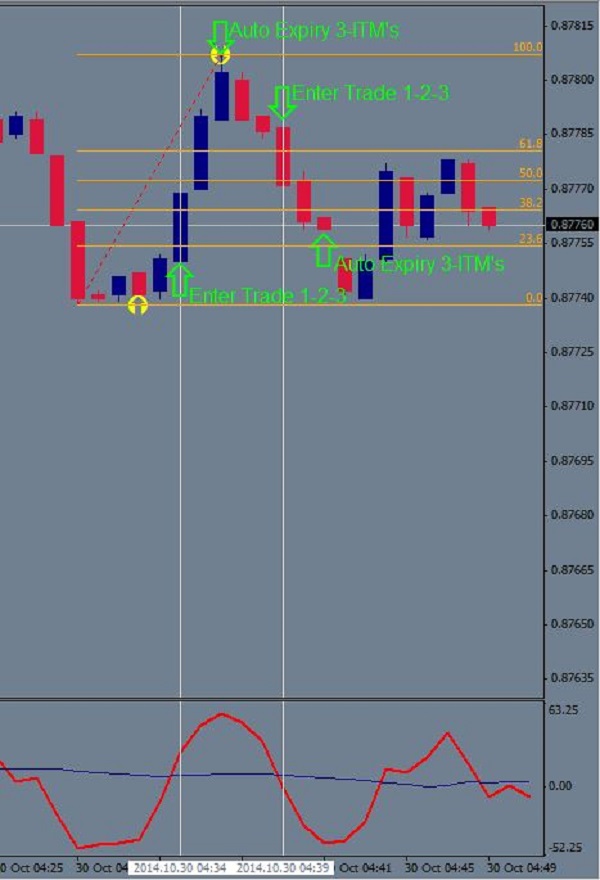 I now take back the naysayer remark because I'm glad we are showing this one. I want you to take a good look and see where I entered the CALL trades and where I entered the PUT trades. The trades were really generated on both the candles before I took them. Now this will not always apply, but many times if you feel your too late to go in on the generated candle, you could wait for the next one and if things are still kosher you can still enter your trade. In this particular case, you will also notice that I could have entered the trades still another candle later, on both, and they still would have been winners. I explain all this to say, you don't need to get all nervous and enter a generated trade late on the candle because that can often cause you to lose. Instead, keep monitoring it and if the setup remains good, then enter at the opening of the next candle and most of the time you will still have a winner. Remember though, that is only viable if the indicators are still lining up as in the case above. O.K. last results, not great but still good. I traded a very short session because I had an appointment to keep.
The Last of Live Trading Results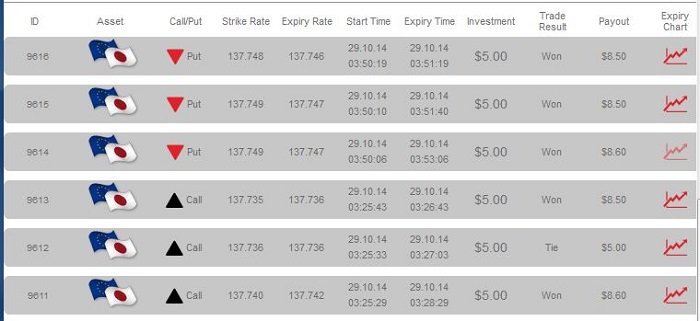 Six trades on the Euro/Japanese. Five winners and a push for a win ratio of 83% and $350. profit at $100. per trade. This was a long one guys and girls, a whole 25 minutes, I almost fell asleep. (ha,ha) Well, we've arrived at "Decision Time" I realize that I'm not a great sales page writer. I try to keep the hype down, be honest and tell you how it is. The rest is up to you. Are you going to keep doing the same thing that produces the same results or are you going to change your life for the better. If you are ready to change your life for the better, I advise you to jump on this deal right now while I'm offering an easy way to go. You are actually getting 3 systems in 1. If you don't want to trade it the way I do, you can do 2 of the trades at a time or one of any 3 expiries. There is all kinds of ways to go with this, but I highly recommend the 1-2-3 triple trade as the way to go. I know it works and I have tried to prove it to you to the best of my ability. Why waste precious time when life is so short? Get your profits quickly and go enjoy the fruits of your 20 minutes (or so) of labor (if you can call it that). I honestly call it fun. You might think I'm weird and this really might not be for you. But that's O.K., we're still friends and you can contact me anytime with any questions you might have about this system and I'll be there for you. But I'm hoping and I much prefer to see you at the top! God bless and Cheers, Trader Ed
Update 2-10-2017
We are now trading the Rebel with the MarketsWorld Binary Options Broker. They have the new "countdown" timer which is for exact 60 second, 2 minute and 5 minute expiry times. We do a slight variation trade of 1-2-5 instead of 1-2-3 and it has been working very well. Because of the custom fibonacci indicator, it can be accurate up to a 5 minute expiration time if traded properly. The trading rules have been updated with a video in the User Guide for the variation. Traded properly, you should achieve a 75% or better triple trade win ratio. If you lose 1 of the 3 trades, you still make money. If you lose 2 of the 3 trades, you are only losing a little more than you would on a single trade. You shouldn't lose all 3 trades more than 2 or 3% of the time making the RISK TO WIN RATIO OUTSTANDING! Here's a video of the New Variation Trading in Action :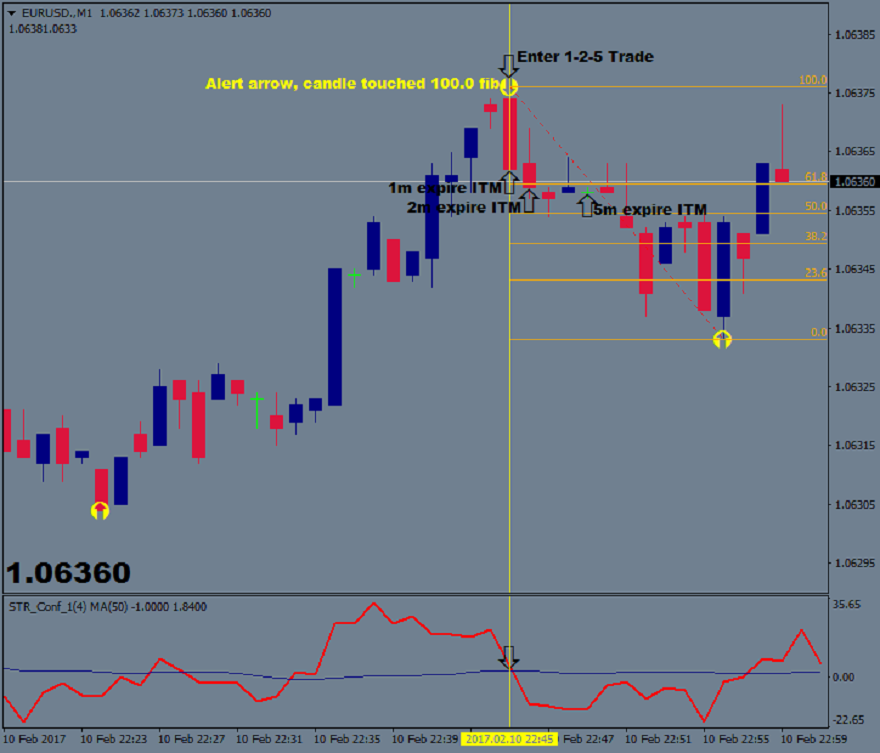 So what are you waiting for? Lets conquer this Binary Options animal together. Just click on the buy button below and you will have the system on your desktop in less than 5 minutes. Ciao For Now, Ed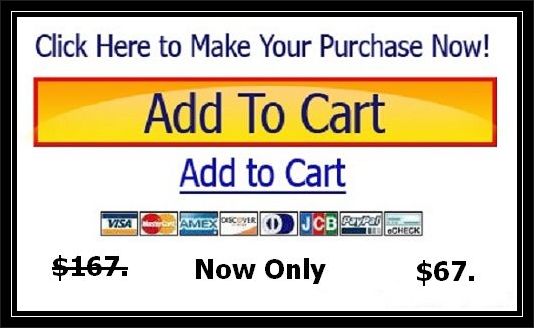 "Refund Policy: There are no refunds due to this being a digital product. If you cannot accept this
policy, do not purchase my product. By purchasing my products you are accepting my refund policy."
But, and it's a big BUT, you have my unlimited personal lifetime email support which is priceless!
Click On This Link To Check Out Some Of My other Trading Systems
DISCLAIMER READ THIS BEFORE CONSIDERING ANY INVESTMENT RECOMMENDATIONS: All forms of trading carry a high level of risk so you should only speculate with money you can afford to lose. You can lose more than your initial deposit and stake. Please ensure your chosen method matches your investment objectives, familiarize yourself with the risks involved and if necessary seek independent advice. NFA and CTFC Required Disclaimers: Trading in the Foreign Exchange market is a challenging opportunity where above average returns are available for educated and experienced investors who are willing to take above average risk. However, before deciding to participate in Foreign Exchange (FX) trading, you should carefully consider your investment objectives, level of experience and risk appetite. Do not invest money you cannot afford to lose. CFTC RULE 4.41 – HYPOTHETICAL OR SIMULATED PERFORMANCE RESULTS HAVE CERTAIN LIMITATIONS. UNLIKE AN ACTUAL PERFORMANCE RECORD, SIMULATED RESULTS DO NOT REPRESENT ACTUAL TRADING. ALSO, SINCE THE TRADES HAVE NOT BEEN EXECUTED, THE RESULTS MAY HAVE UNDER-OR-OVER COMPENSATED FOR THE IMPACT, IF ANY, OF CERTAIN MARKET FACTORS, SUCH AS LACK OF LIQUIDITY. SIMULATED TRADING PROGRAMS IN GENERAL ARE ALSO SUBJECT TO THE FACT THAT THEY ARE DESIGNED WITH THE BENEFIT OF HINDSIGHT. NO REPRESENTATION IS BEING MADE THAN ANY ACCOUNT WILL OR IS LIKELY TO ACHIEVE PROFIT OR LOSSES SIMILAR TO THOSE SHOWN. Important risk note: Binary options trading also involves significant risk. Traders should be aware of their individual capital gain tax liability in their country of residence. ShortTermRebel.com and it's affiliates are only in good faith "sharing information" and is not making any recommendations to invest in currency or any other investment. Nor is ShortTermRebel.com, it's owners and affiliates responsible for any losses incurred by sharing any information and is only sharing this information in good faith. ShortTermRebel.com, it's owners and it's affiliates are not responsible in any way for losses incurred.
ShortTermRebel.com 2017 © Copyright All Rights Reserved